Need a Name? We can help.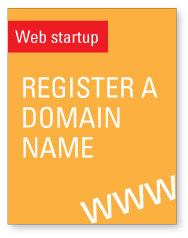 We can find you a domain (www) name and register it for you.
To check the availability of a name you may like to use:
Once you've found something you like, let us know by phone (03-5472 5300) or email and we can instantly secure the name for you.
We charge $30+gst per year to register a name. You can find cheaper, but is it worth the risk?
What are the benefits of going through Greengraphics for your domain name? Well we then manage all the tricky stuff, DNS records, registrar updates etc, so you don't need to worry. We also make sure your site never expires (unless you tell us to), and we invoice every 2 years to make the whole thing a breeze for you.
We also host websites! Click here for details.
Call us on (03) 5472 5300 or use our contact page to find out more.
Info about ICANN's  Registrants' Benefits and Responsibilities.