Looking to setup your mail? Here's our instructions for Mac Mail and for Outlook. Please also refer to our policies page and our main lessons page.
What we do (and don't do)
Greengraphics is primarily a web and graphics studio, who also provide website hosting. We use absolutely top-quality web servers, but we don't specialise in email systems, and we are not general IT specialists. Hence we don't tend to help (much!) with your local computer issues. That said, we'll always try to help you configure things or troubleshoot basic issues with your email system, particularly if you're just down the road from us.
Cloud vs basic email delivery
These days, there are some fantastic cloud email systems out there. The two big guns are Microsoft's Office365 (yes, despite what you're thinking, it's Microsoft and it's great!) and Google's Workspace (formerly G-Suite, and yes this uses a gmail-interface). We recommend both of these, and we can recommend IT people to help you get these setup. In fact, I can tell you now – we recommend Mark Tobin from Castlemaine Computers (Castlemaine and Melbourne and in-between) in particular for Office365 setups and maintenance.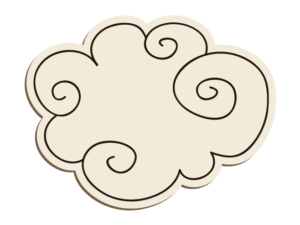 Greengraphics is not a massive cloud-based email provider. We don't have unlimited storage. We deliver email to you and then we don't keep a copy. A little bit like Australia Post, although more reliably and not via a motorbike.
Our limits
We have a hard limit of 250Mb per user (account). We don't go above this. Ever. If you reach this limit and fill up your mailbox, mail will simply be rejected and the sender will receive a message that their email was not delivered since your mailbox is full.
You can't keep building up your mail on our servers. We are not an endless archive. We are also not a backup for your email. You'll need to handle this yourself. There are lots of different ways to do this including:
a good backup system for your computer (don't you do this anyway?)
forwarding a copy of every received message to a dedicated gmail account or the like;
getting an IT person to help you in a thorough backup system. It's worth investing in backups before you need them rather than after.
Forwarding emails
Please note we no longer recommend forwarding any mail from our servers to an external address. Mail accounts should be setup as standard POP accounts. Our servers are disallowing forwarding to certain systems, e.g. yahoo.com, yahoo.com.au, aol.com, bordernet.com.au or activ8.net.au and more to come, due to protecting the reputation of our servers and limiting the chance of our servers being flagged by external servers.
There are forwarding systems such as ImprovMX which we're using with good success. However we don't take any responsibility for any email forwarders since they are reliant on both the forwarding system/server and your receiving email system.
If you want to know why email forwarders are a bad idea, here are some suggestions for further reading!
Please contact us if you have a forwarder to an external address and we'll talk you through the options.
Keep your server tidy
To ensure your email server box doesn't fill up, don't worry about clearing messages from your computer. That doesn't do anything to the server. You just need to make sure that your email account is set to 'clear' messages from the server after they are checked on your email program. Otherwise your server mailbox will slowly but surely fill up, and eventually fail.
To make sure they are, please follow the steps for your particular mail program to clear them from the server after x number of days (usually 7 or 14, but if you get a lot of email data you may need to make this 2 or 3 days). Otherwise your mailbox may fill completely.
Unless you are an IT guru, we recommend you set up your email account as a POP account in at least one place (i.e. on your main computer) and make sure you are clearing messages after a certain number of days. We recommend POP accounts on phones and computers, but make sure at least one of these clears messages from the server, ie. don't leave 'keep messages on server' ticked for all, or you'll fill up your mailbox and it will fail, and if you need to keep messages on the server, make it 1-7 days and not more than 7.
Onward to our lessons page or find out more about keeping or clearing your emails from our servers.
< Back to Lessons