Are you ready for the new names?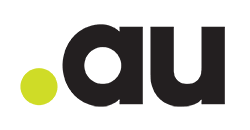 Ok, this really is big news.
The Australian Domain Administration (auDA) is now releasing top-level .au names. This means that as well as mybusiness.com.au you can now get:
mybusiness.au
This is pretty significant for all Australian businesses and organisations. It's a real opportunity for a shorter, better name. But it's also a threat. For a limited time, existing holders of .com.au and .net.au names will have priority. After that it may become a bit of a free-for-all, where applicants of .au names don't even need to be registered Australian businesses or organisations. So yes – please act fast.
Please make sure you reserve your relevant .au name before someone else does. To get started, please fill out your details here and we'll follow up your registration and availability as soon as we can.
At this stage, our prices are the same – $30+gst per domain per year. We will initially register the name for 1 year, but we expect to renew each name every 2 years as our standard policy after that.
*Please note that this does not change or replace your current .com.au or .net.au registration – it is merely an addition to your current domain name to sit alongside . You will not need to change any of your marketing material or email addresses!